StarCraft Electra Foil - Tie Dye Blue & Gold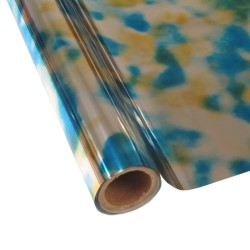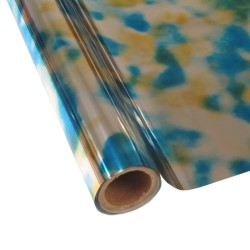 A one-time price of
$0.95
will be added to your order.
StarCraft Electra Foil in the color almond.  Electra Foil does NOT have adhesive so you must use a separate heat transfer adhesive such Siser EasyWeed Adhesive or Specialty Materials HotMelt adhesive.
StarCraft Electra Foils
StarCraft Electra Foils is a safe PVC/phthalate/formaldehyde free water based foil adhesive. Create your own dazzling designs by using heat transfer adhesive along with our Electra Foil products. Electra Foil is available in many solid colors and patterns, making your design options only limited by your imagination.
Heat Application:

Time: 8-15 seconds
Temperature: 280-320° F / 137-160° C
Pressure: Medium-Firm
Peel: COLD

Care Instructions: Do not dry clean; Machine wash COLD / mild detergent; Air Dry; No chlorine bleach; Wait 24 hours before first wash; Wash inside out
Recommended Accessories: Siser EasyWeed Adhesive; Multipurpose Paper or Heat Transfer Cover Sheet